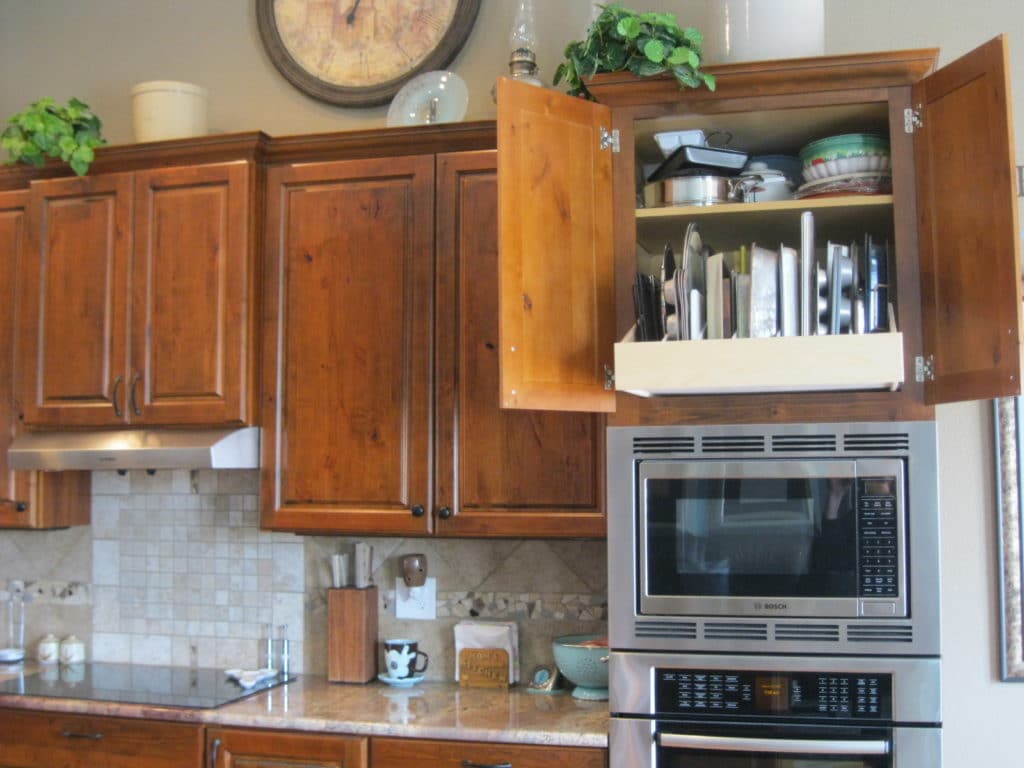 We've been able to build a process to guarantee quality shelves and customer satisfaction. Follow each step to know exactly what to expect in your cabinet transformation process.
STEP 1 – ESTIMATE: The process starts with a no-obligation, free, in-home estimate and measurement of each cabinet. Meet with Joyce and Brent, as they personally attend all in-home estimates, so you get to meet exactly who you'll be working with. Our scheduling is flexible and prompt, and we are happy to meet during evenings or weekends. We take cash, check, Visa, MasterCard, Discover and American Express.
STEP 2 – CREATE: After we've taken measurements of each cabinet we'll be transforming into roll-out shelves, we then go back to the warehouse to design and create your new, customized shelves.
STEP 3 – INSTALL: Brent will return to your home to install our carefully-crafted, customized shelves, while understanding you are busy, too. Our installations are quick, professional, clean and on your time. We strive to make no trail of work being done, as if we just waved our magic wand to install your shelves.
STEP 4 – SATISFACTION: Since we listen to what YOU want and will work with you until YOU are satisfied, we don't finish any project until this is met. Your new roll-out shelves are backed with a lifetime warranty – Brent's lifetime, not Joyce's – to ensure your satisfaction is permanent.
Let us help start the process of a happier, more organized living space.