Make your life easier! Get organized and contain the clutter
with Roll'em Out Shelves.
Kitchens
Easy pull out shelves make it easy to keep your kitchen cleaned and organized.
Laundry Rooms
Make sure the only thing dirty in your Laundry Room is the laundry.  Keep your rooms clean and organized.
Garages
This makes life easier when you have your garage without clutter.
Bathrooms
Keep makeup and bathroom products put away for a clean and organized appearance.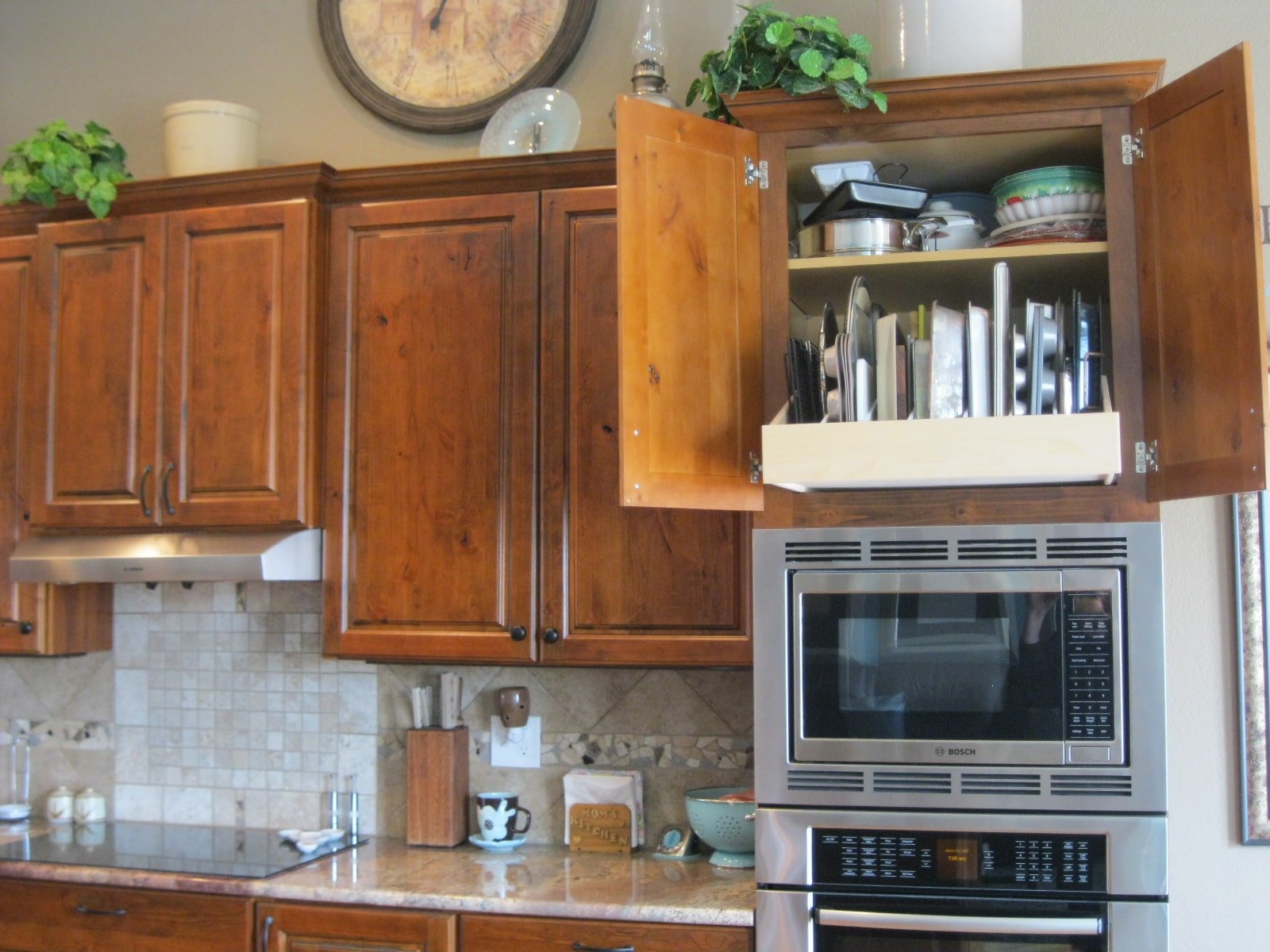 No Project Too Big Or Too Small
Unorganized Cabinets?
Enjoy Easy and Instant Access!
A Simpler Solution is Within Reach
No more getting on your hands and knees to hunt down long-lost items in those cluttered cabinets – the days of rummaging through your drawers and shelves to find what you're looking for are over.
Are clutter and overflowing drawers keeping your home from being clean, organized, functional and stylish?
Re-claim your storage space and convert your messy cabinets into smooth, accessible, roll out shelves.
Minimize frustration and maximize space with Roll'em Out Shelves.
You Can't Spell Customer Without Custom
Our sliding, pull out shelves are custom made to fit any cabinet or closet pantry located in your kitchen, laundry room, garage or bathrooms.
Show off your sliding drawers and pantry shelves!
You no longer need to hide your overfilled kitchen cabinets and drawers.  Have confidence once again in hosting guest in your warm, clean and organized home.
Open the door to more comfortable easier living now! 
Roll'em Out Shelves, a family-owned and operated company has been in business for 16 years.  We offer custom service and make our roll outs right here in Colorado, which allows us to create your roll outs exactly how you want.  We take the time to listen to what you want and will work with you until you are happy.
It is our pleasure to make life easier for our customers.  This simple adjustment to your living can bring convenience and organization.  We are an Accredited Member of The Denver/Boulder Better Business Bureau with an A+ Rating.  We belong to the Brighton Chamber of Commerce and are also on Angies List!  Our Referral Program is designed to thank those customers who have the confidence in our roll outs and have referred us to their friends, family and neighbors.  We reward them with a check!  We serve the entire front range of Colorado.
Call For a Quote:
303-475-9601
Contact Us For Custom Rollem Out Shelves!